Report: Evidence of Detroit Voter Fraud, Too Many Votes In 37% Of Precincts
Report: Evidence of Detroit Voter Fraud, Too Many Votes in 37% of Precincts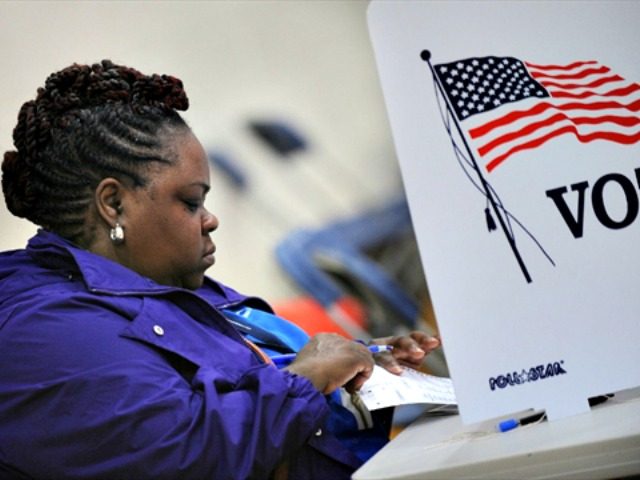 Voting machines in 37 per cent of Detroit precincts recorded more votes than mathematically possible during November's presidential election, according to records obtained by The Detroit News.
Reports obtained by the newspaper from Wayne County Clerk Cathy Garrett found that in 248 of the city's 662 precincts, more votes had been counted than the number of people who had been marked as having voted, which might serve as evidence of voter fraud across the city.
Following the report, Michigan's Secretary of State Ruth Johnson announced plans to conduct a full investigation into the irregularities. Detroit was one of the areas in which Hillary Clinton's support was particuarly strong.
"We're assuming there were (human) errors, and we will have discussions with Detroit election officials and staff in addition to reviewing the ballots," said Michigan's Elections Director Chris Thomas on Monday.
However, Krista Haroutunian, the chairwoman of the Wayne County Board of Canvassers, said that although "there's always going to be small problems to some degree, we didn't expect the degree of problem we saw in Detroit."
"This isn't normal," she added.
Michigan was one of the last states to be counted, with Donald Trump defeating Hillary Clinton by 10,704 votes, taking him to his landslide electoral college victory of 306 votes compared to Clinton's 232. He also became the first Republican to win the state since George W.H Bush in 1998.
It was also one of the states in which Green Party presidential candidate Jill Stein demanded a recount. However, the state's supreme court ruled against her appeal last week.
You can follow Ben Kew on Facebook, on Twitter at @ben_kew, or email him at bkew@breitbart.com